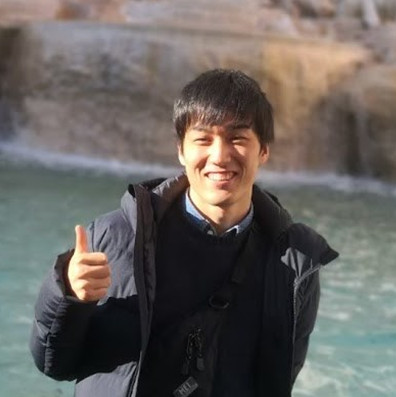 Koya Tango
2nd Year Master Student, The University of Tokyo Graduate School of Interdisciplinary Information Studies
Currently, I am a second year master's student belonging to the Y.sato Lab of the University of Tokyo . I'm interested in computer vision.
Japanese
Computer vision
I am interested in everything from classification using CNN to image generation using GAN.
Web development
Front-end development using JS / HTML / SCSS. Backend development using Ruby. I am developing a native Android application using Kotlin / Java.
Game development
I am developing a game using Unity.
2020 - 2022
Master (Interdisciplinary Informatics)
The University of Tokyo
Interdisciplinary Informatics Studies Advanced Expression Informatics Course
Lab: Sato/Sugano Lab Professor: Yoichi Sato
2016 - 2020
Bachelor (Engineering)
Doshisha University
Faculty of Science and Engineering, Department of Intelligent Information Engineering
Lab: Intelligent Mechanism Lab Professor: Marie Katsurai
Feb. 2021 - present
Research Engineer
Python
Sep. 2020 - Feb. 2021
Teaching Assistant
Python
Sep. 2020 - Feb. 2021
Data Scientist
Python
Oct. 2018 - Mar, 2020
Software Engineer
Ruby/JS/HTML/SCSS/Kotlin/Java
2016 - present
Game Creator
hobby
Unity/C#
Sep. 2020 2days
Medley
Engineer
Sep. 2020 4days
Accenture
System Architect
Aug. 2020 2weeks
Voyage Group
Treasure (new service development)
Aug. 2020 1week
Nikkei, Inc.
New service development
Feb. 2019 2days
Sony
Hackathon (GO FOR IT)
Feb. 2019 2days
GREE
Hackathon (Game development)
2nd place
Oct. 2018 3days
DeNA
Hackathon (Game development)
1st place